Genesis Auto Sales's Staff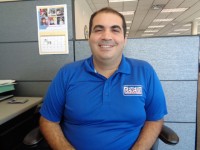 SKIP MUKHTAR (SALES)
Phone: 586-493-1213
E-mail: skip.mukhtar@genesiscadillac.com
Skip has a great background in sales and business, With a Masters degree in Finance. He is very friendly and easy to work with. Skip takes pride in making sure all of his customers are happy, and well taken care of.
Tadd Milavec (Manager)
Phone: 586-493-1225
E-mail: tadd.milavec@genesiscadillac.com
Tadd has been in the automotive sales and service business for over 20 years. Tadd has a stellar reputation for taking great care of his customers and providing them with the vehicle that they want at a fair price. No hidden fees or surprises.